A team of archeologists have discovered what they believe to be the oldest image of Jesus Christ in a crypt in the ancient Coptic city of Oxyrhynchus in Upper Egypt. Continue reading →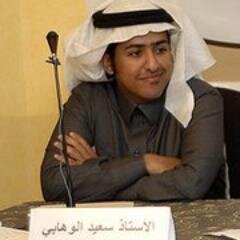 A look into historical significance of Yemen by Sayyid al-Wahhabi after tweeting that one of the reasons for Saudi Arabia's underdevelopment is its geographical location close to Yemen.
تعين امراة في السنغال رئيسة للوزراء
الأحد 1 أيلول (سبتمبر) 2013
نباء انفو- تحدثت مصادر من العاصمة الستغالية دكار مساء اليوم "الاحد "عن تعيين وزيرة العدل السابقة "آميناتا "توريه رئيسة للوزراء خلفا لرئيس الوزراء المستقيل "عبدول امباي".
وحسب مصادر "أنباء انفو"فان الرئيس السنغالي سيعلن خلال الساعات القادمة رسميا عن تعيين اول رئيسة وزراء في تاريخ السنغال .
__________________________________
Translation:
Woman appointed to Prime Minister in Senegal
1st September 2013
News Anfu – Sources spoke in the Senegalese capital of Dakar this Sunday evening of the appointment of the previous Minister of Justice, Aminata Toure, to Prime Minister to succeed the outgoing Prime Minister Abdul Ambai.
According to sources at 'News Anfu' the Senegalese President will officially announce during the next few hours the first appointed Prime Minister in Senegal's history.