'Military communication to the residents of Beit Lahia,' 13 July 2014
IDF warning to residents of Beit Lahia in the northern Gaza Strip to evacuate their homes ahead of a forthcoming air assault on "terrorist elements and infrastructure."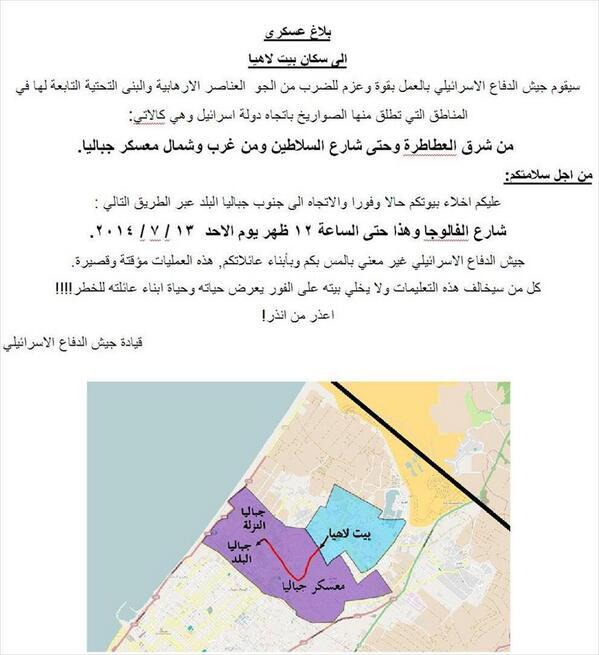 Military communication to the residents of Beit Lahia
The Israeli Defence Forces (IDF) will work with vigour and determination to strike, from the air, terrorist elements and their infrastructure in areas from which rockets are launched toward Israel. The areas are as follows:
East of Al-Atatra to Al-Salatin Street, and northwest of the Jabalia camp.
For your safety you must immediately evacuate your houses and head south of Jabalia via Al-Faluja Street by 12:00 PM Sunday, July 13, 2014.
The IDF does not want to harm you, your children, or your families. These are temporary and short-term operations. Everyone who violates this information and does not evacuate his house immediately puts his and his family's life in danger.
He who warns is excused!
IDF Command
Translated by Kevin Moore.